FWM: You are the daughter of legendary songwriter, Ron Miller. Tell us about your background.
My father was brilliant. He wrote songs like "For Once in My Life," "Touch Me in the Morning," "A Place in the Sun," "Yester-me, Yester-you, Yesterday," "Heaven Help Us All," "Someday at Christmas, "I've Never Been to Me," "If I Could" and many more. My mother, Aurora was also an amazing songwriter, soprano, and classical pianist. She wrote songs like "Everyone's a Kid at Christmas Time". I grew up watching my father produce legends like Stevie Wonder, the Temptations, and Diana Ross but I decided to go in a different direction during the early part of my life. I wanted a background in business, so I became a stockbroker and worked my way up to First Vice President at Morgan Stanley. When I started, there weren't a lot of females in the business. It prepared me for what was to come. I specialized in financial/retirement planning, wealth management and portfolio analysis/management. When I became an entertainment producer years later, it was my background on Wall Street that helped me navigate the challenging world of entertainment – not to mention, buying call options on Apple, helped to fund many of my creative projects in the beginning!
I'm also a singer, songwriter, director, and writer. I'm blessed to be in the unique position of running the business side of things, while at the same time, as a performer, I get to feel the audience response. It's a blessing to move people in that way and it's also a blessing to run things. Creatives often get lost in the process. I know what I want and I'm a perfectionist! I also work around the clock and will do whatever it takes to help and inspire my team deliver the best! I'm grateful to be surrounded by a team of geniuses.
I'm also a theatrical producer. My show, Hackett Miller's Rat Pack is currently in its 12th season. We've toured all over the country. It's been an amazing run!
I just launched two new music companies, LDM Publishing and J-Wall Records. We create, produce and license intellectual properties. We also manage my father's vast legacy catalogue and are producing the largest collection of Ron Miller reimagined master recordings. I'm very excited!
My greatest accomplishment and contribution will always be that I get to be the mom of two amazing kids. My 20-year-old son, Oliver Richman is a senior at NYU Tisch School of the Arts and my 15-year-old daughter, Ashleigh Hackett is a sophomore in high school and is also a student of the arts.
FWM: You were involved in a 10- year court battle over your father's music catalogue. Tell us about this time and how it led to LDM Publishing/J-Wall Records.
When my father passed away in 2007, I discovered that he had assigned all his intellectual property rights away in perpetuity to various parties. This included his performance royalties and writer's share of publishing. He died intestate (no will or trust) which created a lot of drama in probate court with several parties coming forward to make claim to an estate which was heavily in debt. My father was the greatest songwriter that ever lived but not the greatest manager of his intellectual property rights. I wish the music/entertainment industry was all about art, but quite frankly, it's quite the contrary – it's a business first. That's why I'm such an advocate for education, particularly in understanding intellectual property rights and their value.
Against all odds and probability, after many years, I won. I succeeded in getting back 100% of my father's performance royalties. On the publishing side, because all his songs are subject to the termination provisions of the U.S. Copyright Act, which allows an artist or their statutory heirs to terminate any grants of U.S. copyrights under certain conditions and by following a specific process, I'm taking over control of the U.S. rights to the entire catalogue. Each song has its own set of circumstances and I've done a lot of research gathering copyright info, agreements my father signed dating back to the 1960's, song info, lyrics, etc. I've pieced together all the data/info and created an online database so I can share the music with the public on the frontend. On the backend, I'm tracking all the termination and copyright information. My dad's biggest song, which has been recorded by over 700 major label artists and is in the Grammy Hall of Fame, "For Once in My Life," reverts this year.
My goal has always been to see my father take his place amongst the greatest songwriters of all time. The first part of my plan had me in court fighting for the rights back to his songs. The second part involved compiling, researching, and making my father's entire catalogue easily accessible. For years the catalogue has changed hands with various music publishers who in many cases, don't even have recordings of the over 600 songs in the catalogue. The third and final part of my plan, my favorite part and something I've been looking forward to for many years is creative. Now I get to find unique and creative ways to exploit the catalogue which not only includes producing new recordings, but also telling my father's story, using his own lyrics as the narrative. This is where LDM Publishing and J-Wall Records comes into play! It's time to brand the Ron Miller legacy! I'm excited about creating new projects and I'm equally excited to be creating new copyrights which LDM Publishing/J-Wall Records will own and manage.
FWM: Why are artists coming to you today?
We are a young company, but we've already done the impossible – triumphing in winning the rights back to my father's catalogue. I want to change the world and be part of a new music industry that reaches higher creatively and in its integrity in supporting artists. I also want to show that these older, classic songs are more than just a steady source of income to publishers. A great song can be reimagined for every generation and can be recreated in unique ways by bringing together the master talents of yesteryear with the young, passionate talents of today. I'd love to be the model case, especially in this current world of major copyright acquisition, to show that the greatest success in music in the future will come from the music of our past. Also, for every major hit in a legacy catalogue, there are many other songs that have never been heard that are just as beautiful. Imagine the possibilities! It's incredibly exciting! When introduced to an audience, they are new songs! I know their impact because I sing them to audiences who are blown away! I think artists coming to LDM Publishing want to be part of something new, exciting, and promising… where passion, determination and gratitude drives a new day in music – a place that allows artists the freedom to express themselves creatively and protects them from the old ways of doing business.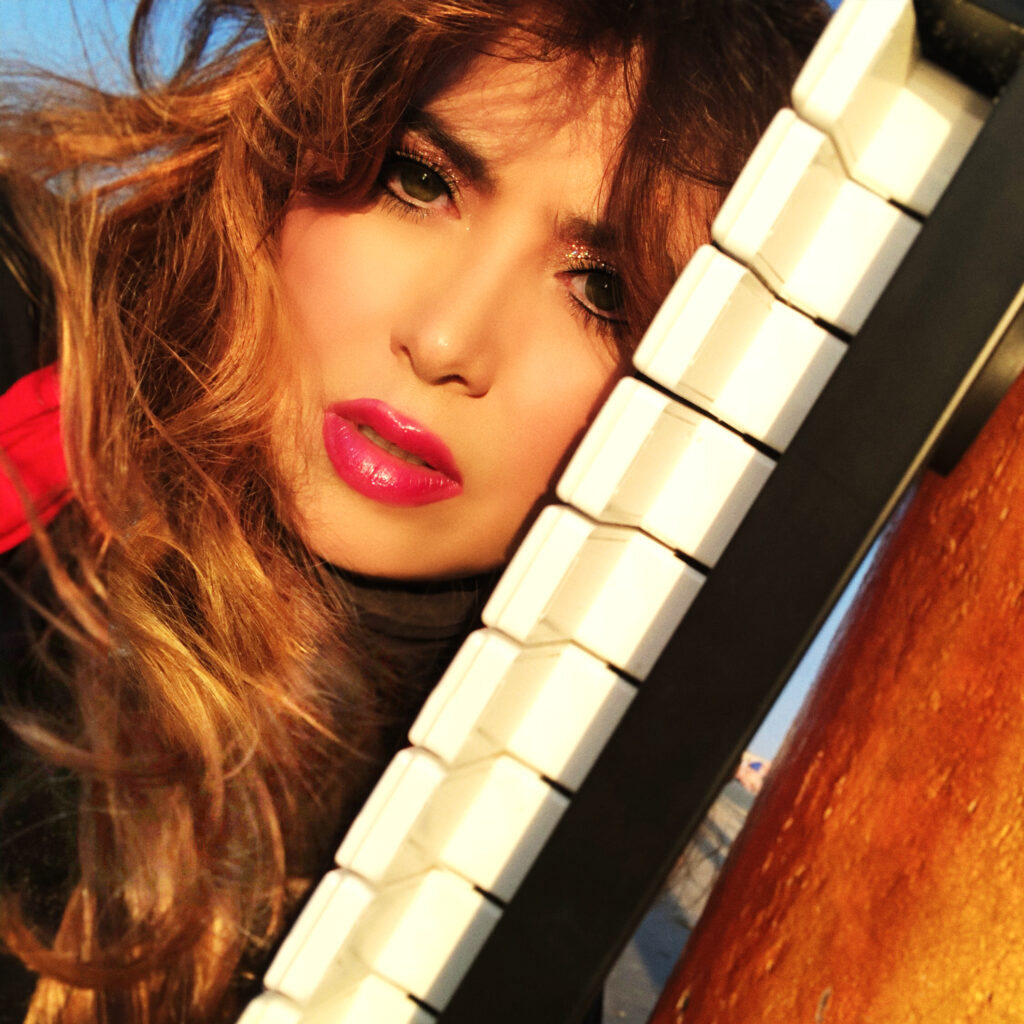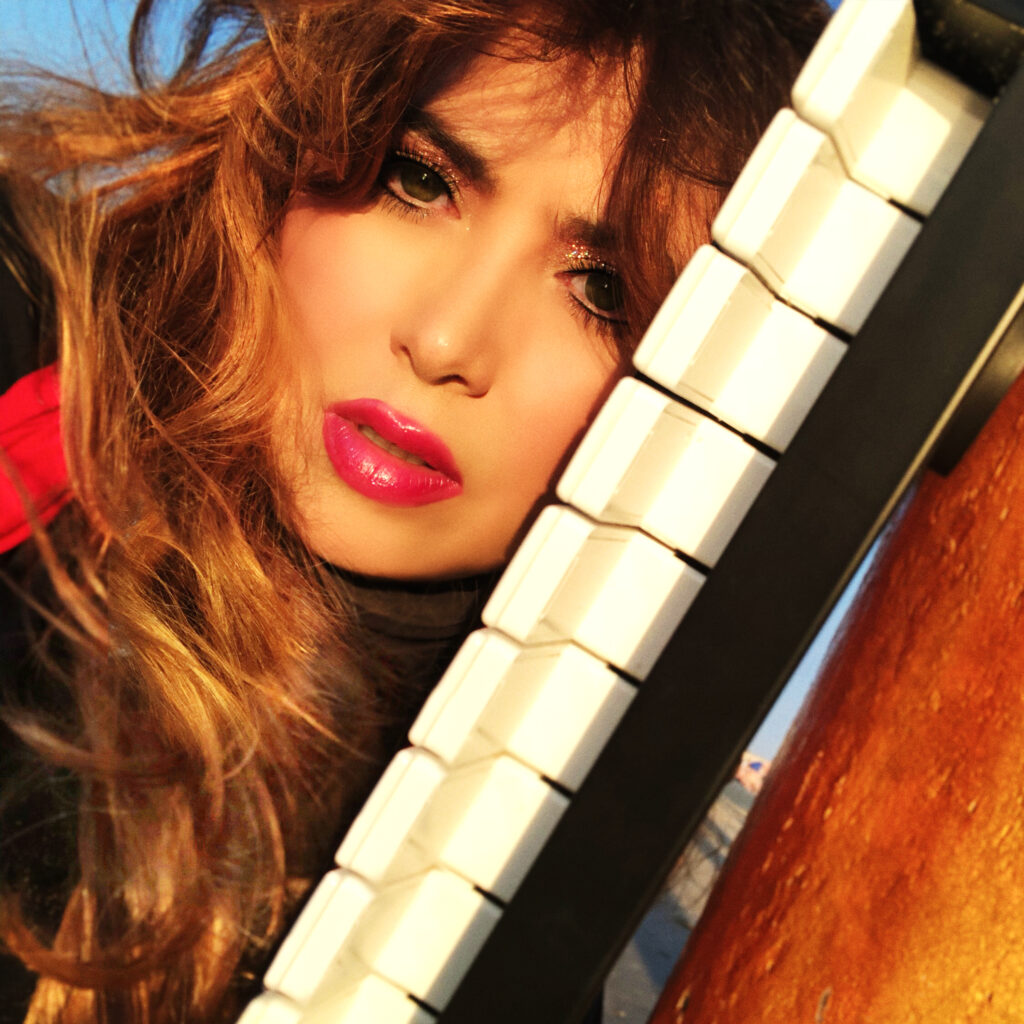 FWM: You wrote and produced the debut single "Let's Go!" for your daughter. Tell us about this song.
Yes! After writing and producing several songs and directing multiple videos for my son Oliver, who is amazingly talented, it was time to create something for my daughter, who is also incredibly talented. She was going through a "Dance Moms" phase, so I decided to create a young, fun song and video in that genre. It's about best friends. It was a big shoot that involved multiple locations. Ash killed it! She worked hard and the camera loves her! The release of the song and video resulted in Ash being invited to headline the Kids Fair in Charleston, South Carolina. We followed up "Let's Go" with "Can You Feel It" and "Slay," a girl's empowerment song. Working with my kids has been an absolute joy for me. Both have been performing professionally since they were little. They have great instincts and vision. After I produced my father's song, "One Little Christmas Tree" on my then 10-year-old son, Stevie Wonder called an invited him to perform at his House Full of Toys concert at the Microsoft Theater. Oliver received a standing ovation from over 8000 people. It was one of those moments I'll never forget. Ash played the beautiful angel in the video when she was just 3 years old.
FWM: LDM Publishing was the recipient of 5 Telly Awards in 2021. Tell us about these projects and what made them so special.
It's very special because 4 of the awards went to my son, Oliver Richman who is a student at NYU Tisch. His masterpiece, "Chasing Time" was also named Best Non-Broadcast Short Film. He wrote and directed the musical piece in dedication to my soulmate, James E. Wallace, Jr. who passed away suddenly last year. It's about life, loss and connection – the ways we grieve and the ways we move forward. We also won a People's Telly Award for Best Social Video for my song, "This is the Moment" which I wrote and co-produced with Mark Matson. The video was produced by filmmaker Zatella Beatty ("Iverson") and edited by Stephen P. Perry for 214 Films. James brought the project together just before he passed away to help get out the vote.
FWM: As a successful artist, do you have a favorite song?
This is such a great question! I have so many favorite songs for different reasons. I think the beauty and gift of music is that it allows us to express how we feel and relive moments that are meaningful. Music can transport you to another place and time in any given moment. I think my father's song, "If I Could," that expresses how parents feel about their children is one of the greatest songs ever written. I also think his song, "I've Never Been to Me" is brilliant but if you were to look at my playlist right now, you would see "When I First Saw You" by Jamie Foxx from the "Dreamgirls" soundtrack on repeat. When I lost my soulmate, we were at the very beginning of a new life together. I had never heard this song before, but it came to me at a special moment.
I also have "Reminiscent of Day" by Yiruma (Orchestral version) on repeat. Sometimes a musical composition without lyrics can express how you feel. It speaks to me in a deep way – just beautiful, powerful.
Also, Oliver's brilliant composition, "Chasing Time" is on my repeat playlist. It's brilliantly written, composed, and arranged and has personal meaning for me. Oliver was able to capture all that I was feeling about my loss, express it in such a poetic way and bring it full circle, ending with hope.
I've also been listening to my father's song, "I've Never Been a Woman Before" by Barbara Streisand a lot. How could he articulate, all those years ago, exactly what I'm feeling now, decades later? It's timeless and leaves me breathless. I'm going to record that someday. I'd love to perform it live.
FWM: What can we expect from your upcoming podcast, "One in a Million."
Everything in my father's life had a one-in-a-million chance of happening. Same in my life. The podcast shares stories about the journey and everyday struggle to become the one-in-a-million story that which will change the world in positive ways. I'm excited to have honest and real conversations with amazing people as wells as share the storybook of my own life. We are also featuring new, up-and-coming artists and the songs from the LDM Publishing catalogue which include my father's songs as well as my own. We will be airing our first episode this fall. You can find us at www.OneInAMillionShow.com.
FWM: Share your upcoming projects. What are you looking forward to?
I'm super excited to be releasing a new EP, "There You Are," a compilation of songs I wrote for James. The first single is "Rhythm of Me" due this fall.
I'm also excited about developing a new show for Broadway about my father, entitled "For Once in My Life."
I'm currently working with Brian Monaco, President and Global Chief Marketing Officer | Sony Music Publishing, co-producing with the very talented Morgan Dorr, several new projects reimagining my father's classics including two new recordings of "For Once in My Life" by the talented artist, SayGrace.
Il Divo, the popular international group is getting ready to release a new single of "For Once in My Life," also the name of their new album and just-announced worldwide tour.
I'm headed back out on tour myself, appearing as "Frank's One Love" in the show I produce, "Hackett Miller's Rat Pack" with shows in New Mexico, New York and Canada. In August, I'm directing Sandy Hackett in "My Buddy," in tribute to his father, legendary comedian, Buddy Hackett in Rancho Mirage, California.
What am I looking forward to? All the above but I'm most excited about a project that's not even my own! My son is in New York ahead of his senior year at NYU, writing, composing, directing, and performing in "The Reality Show: NYU!" We just found out where they will be performing! Radio City Music Hall with additional performances at NYU Skirball Center for the Performing Arts!
I'm cultivating some wonderful relationships and I look forward to working with a lot of very talented people.
FWM: Why are you a Formidable Woman?
I don't think of myself in those terms. I'm formidable, period. The fact that I'm a woman gives me the blessing of being a mom. I relish in my feminine traits. I don't think about being formidable. I just am. I have the confidence to lead, the courage to change the world, a heart that cares and a spirit that is always evolving. If I can inspire someone to reach higher, think outside the paradigm, rise, and push themselves beyond what they could have ever imagined, then that fills my soul. I'm also extremely competitive. There is no room for failure. I've always been the one on the frontline. I don't lose because I'm always going to stand on the side of, and fight for what is right.
Please share your social media handles.
https://www.instagram.com/lisadawnmiller/
https://www.facebook.com/LisaDawnMillerMusic