A new show starring Sandy Hackett and Lisa Dawn Miller,
producers and stars of the hit musical, "Sandy Hackett's Rat Pack Show."
A night of timeless music and comedy combined with original,
new songs and comedic sketches, this husband-and-wife team
has audiences jumping to their feet!


"Sandy is hilarious! The apple doesn't fall far from the tree."
ROY E. DISNEY
"Very rarely do you get to see a singer cast a magic spell on stage and have
the audience in the palm of her hand. One of the best shows I've ever seen."
CABARET SCENES
"Sandy and Lisa are amazing! What a dynamic duo! They work so well together!
Sandy's ability to keep the audience so engaged is a gift and Lisa's voice and talent absolutely blew me away - one of the best singers I have ever heard! Sandy's comedic talent is classic! Lisa has such a wonderful voice and her interpretation of her father's timeless music was extraordinary! They had the audience in the palm of their hands! What a fabulous evening!"
MARC SAMRICK
ENTERTAINMENT CHAIRMAN - CONGREGATION BETH SHALOM, NAPA VALLEY PRIVATE EVENT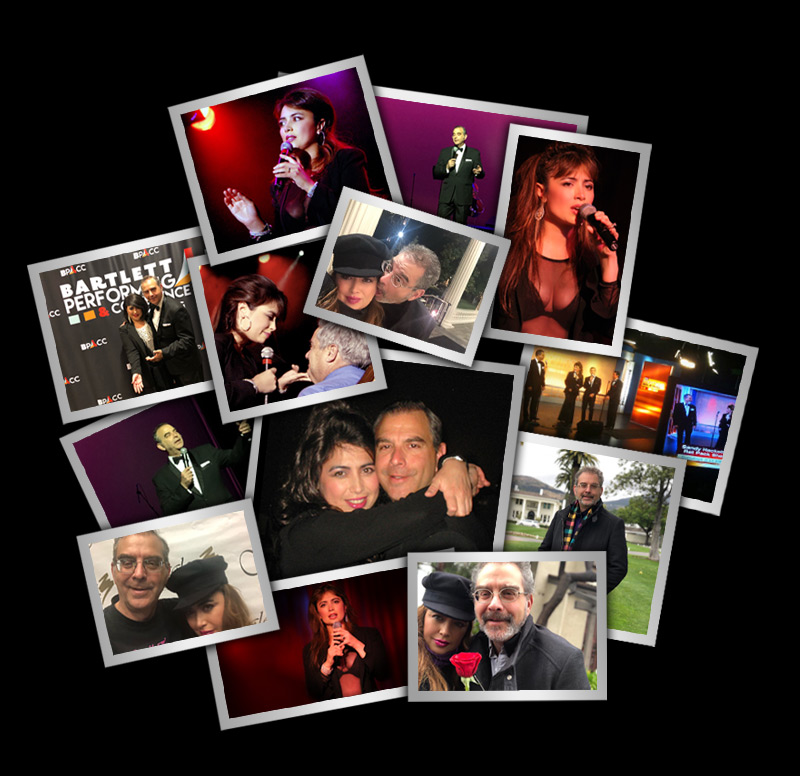 "Sandy Hackett's brilliant antics keep the audience rolling in the aisles."
BROADWAY WORLD
"Lisa Dawn Miller brilliantly sings Ron Miller's
songs in her incredibly beautiful, soaring voice!"
ATLANTA CULTURAL ARTS REVIEW